By Rebecca Gayden

Purchasing equipment can take a bite out of a health care organization's budget, especially if the expense is unplanned.
Skipping the service agreement until the initial warranty expires may seem like a good place to cut costs, but this is no area to skimp on. The savings your organization gains in the short-term can cause budget headaches down the road. Why? Because the time to negotiate the best deal for a service maintenance agreement (SMA) is when purchasing the equipment itself.
Keeping track of these agreements is just as important as when you purchase them. For example, one hospital found during an audit that though its service was fully insourced, it was also using service agreements from several OEMs (original equipment manufacturers). After creating a centralized reporting structure, among other process improvements, the hospital found $1.1 million in savings opportunities its first year after the audit.
Service agreements are especially important for diagnostic and imaging equipment, which are among the most expensive pieces of equipment a hospital purchases. In addition to the diagnostic services they provide patients, imaging equipment generates revenue, and when not working, needs to be replaced or repaired quickly. Each day that passes without one is another hit to the budget.
This issue is not new. The hidden costs of SMAs misaligned with cost efficiency has always been a problem, but as hospitals face more budgetary constraints, it's beginning to surface as an area to find savings. Many hospitals don't realize the untapped budget-savings potential of SMAs because it can be difficult to keep tabs on the multiple and varied contracts that keep equipment running. Hospital acquisitions can compound the problem because the merged entities may not be working with the same tracking systems.
Here are two ways to gain control of these costs:
Purchase SMAs at the point of sale to leverage price negotiation
Why would a hospital choose not to purchase an SMA when investing in capital equipment such as a new magnetic resonance imaging (MR) machine? Unplanned purchases of expensive imaging equipment can cause constraints within the system, and keeping their costs as low as possible by not also purchasing a service agreement helps lessen the budgetary pain — for the year the warranty is in effect. But over the lifetime of the equipment, the short-term savings don't add up.
Negotiating an SMA at the end of the warranty gives the supplier the advantage because the organization has already committed to the capital purchase. The discount for purchasing an SMA at the POS will always be the highest. After that, suppliers begin reducing their discounts. This rule is also true when a purchase is made utilizing a GPO contract.
Conduct an audit on equipment and SMAs to gain control of spending
So how can an organization begin to better manage service costs for their equipment? The best place to start is to conduct an audit that captures every piece of capital equipment within the system as well as their corresponding contracted agreements. This is especially important with merged entities. The parent organization often has a different set of service agreements than the acquired organization, and there needs to be a strategy to get the contracts aligned.
Depending on the organization, an audit can take a year or more, but it may lead to some surprising discoveries. For instance, one hospital realized it was paying twice for the same service — once through an OEM contract and again through a third-party maintenance vendor under an umbrella agreement for all of the health system's equipment.
The third option for service maintenance — beyond the OEM and third-party vendor — is in-house. When determining which option is better, organizations should consider the level of expertise within their biomed staff and bandwidth – how many pieces of equipment can each individual reasonably cover? Are staff appropriately certified for the various types of equipment maintenance that is required?
Additionally, consider the level of service in the agreement. Service contracts in general are complex, but they're also highly configurable. The typical variables are:
• Service hours and days
• Uptime guarantee
• Preventive maintenance (PM) conducted off-hours or during contracted hours
• Equipment configuration
• Glassware/helium coverage
• Level of coverage e.g., parts versus preventive maintenance, full or partial service plans, etc.
• Time of SMA purchase (POS or post warranty)
The organization's clinical engineering staff, in some organizations called biomedical engineering, are the in-house experts at advancing care through hospital technology and must work with the purchasing department to make these decisions.
Gaining visibility and control of service agreement costs is a short-term challenge to be sure, but one with cost-savings rewards to be uncovered for the long-term budget.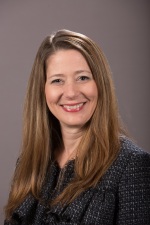 About the author: Rebecca Gayden is vice president of sourcing operations at Vizient, where she leads Vizient's capital and construction, imaging and analytics, facilities and energy portfolios. With a healthcare background spanning nearly 20 years, Gayden has served in numerous management positions since joining the company in 2005. She has provided leadership across a broad range of areas, including Provista's diversification strategy.

Prior to joining Vizient, Gayden worked in health-care consulting as an equipment planner for over 11 years, serving as project manager on initiatives ranging in size from small ambulatory surgery centers to one million square-foot replacement facilities. She has a Bachelor of Arts degree from California State University Sacramento.