By Juuso Leinonen

Infusion pumps are among the most numerous medical devices found in any healthcare facility.
Many organizations manage up to thousands of these individual devices, which are used in a range of clinical settings from an emergency department to an outpatient chemotherapy unit. Infusion pumps are used to deliver most intravenous medications, including IV maintenance fluids, hazardous drugs, and even life-sustaining medications.
Due to the potential for medication errors and patient harm, a number of safety features, including the Dose Error Reduction System (DERS), have been designed to help prevent most use-related errors with infusion pumps. However, these systems have been known to fail if not appropriately used or configured. A simple pump programming error on a critical infusion could lead to patient harm or even death; a scenario still seen too often.
The next generation of infusion safety technology is also on the horizon, with the increased adoption of pump integration. But while advances in infusion pump technology have been shown to improve safety and ease clinician workflow, a number of pump problems still remain prevalent.
Infusion errors remain a top health technology hazard
ECRI Institute has featured infusion pump-related problems on its Top 10 health technology hazards list nearly every year since the list's inception. While safety advancements have significantly reduced the risk of harm, infusion-related hazards nevertheless remain a key patient safety issue. The nonprofit organization issues its Top 10 list each year to help healthcare facilities identify such issues; the list helps facilities prioritize their technology safety efforts, and it offers actionable recommendations to help facilities implement solutions.
Past editions of ECRI Institute's list have included topics such as IV line mix-ups, pump programming-related errors, and malfunctions due to improper use of cleaning chemicals. Most notably, infusion-related errors topped the list in 2017 with "Infusion Errors Can Be Deadly If Simple Safety Steps Are Overlooked." That article reminded clinicians of the importance of some low-tech safety features and common infusion safety best practices. Specifically, applying the roller clamp as appropriate to stop flow and observing the flow status through the administration set drip chamber are still the primary methods to prevent and detect unintended flow of medication.
Most recently, ECRI Institute's 2019 list stressed that even pumps that incorporate a DERS can be misprogrammed in a way that could lead to patient harm. That report highlighted the risks associated with wrong-field programming errors, such as the dose rate being entered into the flow rate field, or vice versa. DERS has been the standard of infusion safety, providing user notifications and drug-based dosing limits that can help minimize use errors. However, in a high stress clinical environment, a programming error could still occur and have devastating consequences, depending on the medication and the patient. In addition to wrong-field programming errors, common reports of safety issues include overriding important DERS safety alerts or bypassing the safety software altogether.
Despite the significant advances in infusion pump technology over the past decades, ECRI Institute still continues to investigate numerous accidents and problems related to infusion pump programming errors, misuse, and malfunctions, which can, in the worst case scenario, lead to patient harm.
Next generation of infusion safety technology — infusion pump integration
The traditional definition of an infusion pump is changing, as pumps are integrated into the larger hospital IT ecosystem to achieve additional patient safety and clinical workflow benefits. Pump interoperability or pump integration has become the focus of the next era in infusion pump safety technology.
ECRI Institute defines pump integration as follows: "The creation of an electronic connection between an infusion pump channel and an electronic medical record (EMR) system. This connection allows the pump channel, the patient, and a medication order to be associated with each other, which aids in safe medication administration and timely, accurate, consistent documentation of infusion data." This electronic connection is normally created by utilizing a bedside barcode scanner.
Infusion pump integration involves both of the following:
•
Autoprogramming
— Infusion program parameters, such as flow rate, dose, and patient weight, are populated from the EMR to the pump, based on a provider order.
•
Autodocumentation
— Infusion information, such as intake data, dose/rate changes, and IV stop time, is sent to the EMR system for manual clinician confirmation to enable accurate recording of this infusion information in the patient's record after the infusion is started.
Pump integration, including autoprogramming and autodocumentation, is now available from most infusion pump vendors, with manufacturers reporting that well over 400 facilities have completed pump integration projects.
Purchasing infusion pumps—A complex multi-stakeholder decision
Purchasing infusion pumps has become an onerous task with numerous complexities. To succeed in your infusion pump procurement planning, the following key questions and recommendations can help your organization:
1. Which infusion pump is right for our organization?
A multidisciplinary team of nurses, clinicians, pharmacists, and IT, clinical engineering, and risk management personnel should be assembled to identify the best pump with features that meet the organization's needs and expectations. A crucial part is also to assess the clinical workflow with each system. Many of the systems currently available offer distinct workflow differences. A great way to assess this is through a vendor fair that allows front-line clinicians to have hands-on time with the pumps prior to final selection. Since the selected infusion pumps are expected to last 7-10 years, it is paramount that the perspective of front-line users is thoroughly assessed.
2. How many infusion pumps do we need?
Unfortunately, there isn't a simple formula to identify the right number of infusion pumps for a particular facility size. A successful needs assessment includes a number of components — from assessing clinical workflow, number of beds, and census changes, all the way to pump distribution and cleaning assessments. The pump type desired — that is, single channel versus multichannel — will also impact the final count.
3. Are we ready for pump integration?
Infusion pump interoperability is an expected feature for most facilities looking for a new infusion system. Selection decisions are no longer just about the pumps and DERS, but about the pump as a part of the larger IT ecosystem. Many facilities are looking to implement pump interoperability to gain the added patient safety and clinical workflow benefits. However, it must be recognized that integration is a significant undertaking, which can last from 12 — 18 months and which requires coordination between several internal and external stakeholders, including the EHR vendor. While every healthcare facility should seek the availability of this functionality, making a practical plan and timeline for achieving it is equally important.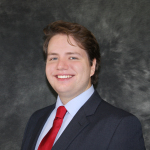 An exciting pump technology transition is currently underway, with features that can improve patient safety and clinical workflow. While an infusion pump can be a trusted safety partner, a lot still depends on the end user and how the system is configured to meet the clinical needs. And as we enter a new era of high-tech infusion safety, we must not forget the simpler things, such as proper use of traditional drip chamber and the roller clamp.
About the author: Juuso Leinonen is senior project engineer, Health Devices Group, Health Devices, for ECRI Institute.