Our May Issue

Our May issue focuses on Healthcare Technology Management, so we're looking at a range of issues impacting these vital members of the hospital ecosystem. From interviews with industry thought leaders and a preview of AAMI Exchange, to our own feature reports examining the training gap between veteran CBETs and new team members.
As part of this coverage we will also be looking at the latest testing equipment and patient monitoring technology entering the market.
So if you're trying to reach HTM professionals with your products or services, be sure to place your ad in our May issue right now!
THIS MONTH'S FEATURED STORIES
HTM Training Gap - Many BMET (biomedical equipment technician) programs across the country have been closing. We look at what this means for entry level training and how a new national BMET apprenticeship program might make all the difference.
What's new in patient monitors? - At a time when the clinician-to-patient ratio has been shrinking, patient monitor manufacturers are responding by improving workflows and the user interfaces on their products while moving into remote monitoring and EHR integration.
What's new in testing equipment? - The right testing equipment can make all the difference when managing a fleet of expensive medical technology. We look around the evolving market, where data-sharing capabilities and smart automation are being introduced.
Imaging Informatics - We talk to some of the best minds in imaging informatics to see how IT and radiology are coming together to improve multiple aspects of care delivery.
COLUMNS & DEPARTMENTS
Infusion Pumps - ECRI shares some insight on infusion pump maintenance and safety trends / best practices.
RTLS - Reviewing the big picture ways that RTLS is can leverage healthcare data to improve operations.
Instructions for Use - In technology maintenance it sometimes seems like vendors and servicers are speaking two different languages, we look at how a new approach to instructions for use (IFU) may help clear the air.
Supply Chain Savvy - Assessing the role of mobile apps in a modern supply chain.
Imaging Department Manager - What does it mean to be patient-centric in the radiology suite?
Purchasing Insights - A big picture look at the evolution of HTM and technology.
HTM Perspectives - Tips on recruiting and retaining HTM staff.
Hospital Spotlight - We go behind the scenes at MultiCare Tacoma General Hospital and Allenmore Hospital.
People on the Move - A look at some of the big names taking new positions in healthcare.
Future of Healthcare - The future of equipment maintenance, by Dominic Smith, VP of service field and sales at Canon Medical Systems.
SHOWS AND EVENTS
AAMI Leadership Q&A - Insights from Robert Jensen, AAMI president
SIIM Leadership Q&A - Dr. Chris Roth, SIIM Annual Meeting Program Committee Chair, talks about how imaging informatics have advanced over the last year.
Numbers that will drive your sales message home:
Total Circulation: 21,000
Diagnostic Imaging Center Manager/Supervisor: 5,000
Director/Manager Diagnostic Imaging: 4,000
Director/Manager Biomedical Engineering: 1,715
Additional Emailed Circulation: 32,500+
Advertising Deadline Close: Tuesday, April 13th
Materials Deadline Close: Thursday, April 15th
Bonus Distribution:
AAMI Exchange 2021 - Association for the Advancement of Medical Instrumentation, June 4–7, Charlotte, NC. This issue will be sent to over 2,000 pre qualified past AAMI attendees.
SIIM 2021 Virtual - Society for Imaging Informatics in Medicine June 24-26th, Austin, TX. This issue will be sent to over 1,000 pre qualified past SIIM attendees.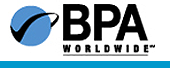 DOTmed is BPA certified, meaning that a neutral third party has verified our circulation numbers.
Advertise on DOTmed's Homepage: Check out the new Resource Guide to promote your company, products & services
---
Digital Distribution
Each month DOTmed emails a digital copy to 32,500+ users.
New sponsorship opportunities available.
Contact us for more information!
Special Advertising Deals for AAMI Exhibitors:
Front of book or AAMI content placement:
1/4 page + Pick two AAMI exhibitor bonuses
$1,525
1/2 + Pick Three bonuses
$2,750
Full + All four bonuses
$4,550





Back of book

Resource Guide

placement:
1/4 page + Any single AAMI exhibitor bonus
$750
1/2 + Any two bonuses
$1,375
Full + Any three bonuses
$2,275

All advertisers receive homepage banner



Bonus #2

AAMI Preview Email - Booth Write Up

High Visibility - AAMI preview email
List your company name, booth # and describe your services
Received by 13,500 DOTmed users the week leading up to AAMI
Received by thousands of past AAMI attendees from our internal database
Highlight your services and attach a link to your website
Up to 100 word count

$500 per placement if purchased separately from print advertisement
Bonus #3

Product Showcases

Featured in a special AAMI section in HCB News
Showcase your product here!
High quality photos
Summary of your product

$500 per placement if purchased separately from print advertisement

For a 5-Star Product Showcase please include :

High Resolution print-ready photo

75-100 word description (DOTmed.com will have final editorial control)
Bonus #4

Trade Show Press Release

Featured in a special AAMI section in HCB News
Highlight major milestones or achievements related to AAMI/Biomed
Increased exposure and branding opportunity
250 word limit, due by Thursday, April 15th

Online submissions always free, send your press release to PR@dotmed.com

$500 per placement if purchased separately from print advertisement
*Offer is valid for new print ad purchases only
Call your sales representative for more information: 866-999-DOTmed (3686) Ext. "Ads" (237) or email us at sales@dotmed.com
Need an ad? DOTmed's award-winning in-house ad department is here to help.